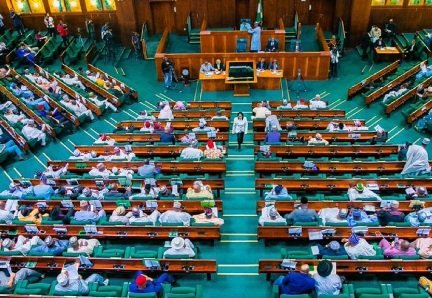 The House of Representatives has requested a forensic audit of the Nigerian National Petroleum Company Limited to determine its assets and liabilities as well as its current market value.
According to the House, the audit has become necessary due to the metamorphosis of the Nigerian National Petroleum Corporation into a limited liability company.
The House's Ad Hoc committee on NNPCL's assets and liabilities in its report which was presented to the legislature on Tuesday claimed that its findings showed that an asset worth $64bn (about N28tn) was unveiled by former President Muhammad Buhari but during the transfer, only $58.8bn (N26tn at the official rate of N450 to $1) was transferred, leaving a balance of N2tn unaccounted for.
It recommended that NNPCL should re-assess its accounting system.
The committee presented its report a week after the Group Chief Executive Officer of the NNPCL, Mele Kyari, said the Federal Government still owed the company N2.8tn that it had spent on petrol subsidy.
The House, at the plenary on Tuesday, considered and adopted the report of its ad hoc committee to ascertain the total inventory, assets, interest, and liabilities of the Nigerian National Petroleum Corporation and its subsidiaries.
When contacted, the spokesperson for the NNPCL, Garba-Deen Muhammad, told our correspondent that the firm had nothing to hide and would answer any question from the Reps members.
"They have been asking us questions and we've been answering them. So if they have any more questions for us, we will oblige and attend to them.
"We respect them and recognise their rights to perform their functions. NNPCL doesn't have anything to hide."
39 total views, 1 views today