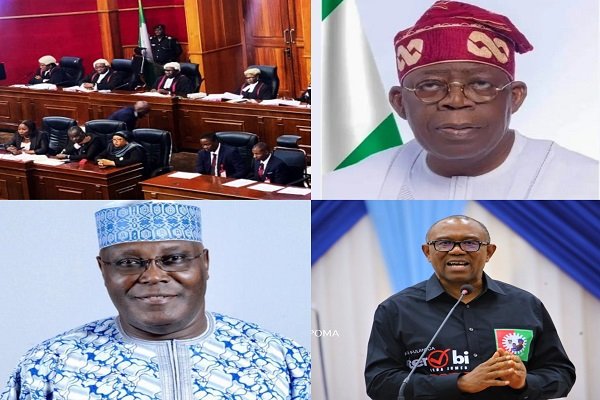 The Chief Justice of Nigeria, Justice Olukayode Ariwoola, will constitute the Supreme Court panel that will hear the appeal arising from the judgment of the Presidential Election Petitions Court latest on Wednesday.
The PEPC had on Wednesday, September 6, 2023, delivered a 12-hour judgment on the appeals arising from the February 25, 2023 presidential election, upholding the election of President Bola Tinubu of the All Progressives Congress.
The presidential candidates of the Peoples Democratic Party and Labour Party, Atiku Abubakar and Peter Obi respectively rejected the court's judgment, vowing to approach the Supreme Court.
They had 14 days from the day the judgment was delivered to file their appeal at the apex court. That 14-day timeline ends on Wednesday.
While their legal teams are working hard to beat the deadline, an investigation at the Supreme Court on Friday revealed that Ariwoola had yet to constitute the panel of the apex court that will hear the appeals.
Further investigation, however, further revealed that the CJN will constitute the panel latest on Wednesday when the timeline for the filing of the appeals will end.
Multiple sources at the apex court also said the identities of the Justices that may be named members of the panel were still unknown.
One of the sources at the court said, "There is no information about the panel or the justices that would make up the panel for now. What we know is that members of the panel may be named this week, latest by Wednesday."
19 total views, 1 views today