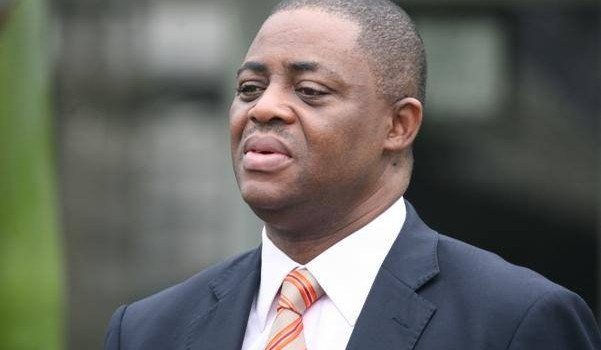 The forgery trial of Femi Fani-Kayode before the Lagos State Special Offences Court in Ikeja was stalled on Monday as he was absent from court.
Fani-Kayode who is also a former Minister of Aviation is standing trial over the alleged use of false documents, fabricated evidence, and procuring the execution of documents before an Ikeja Special Offences Court.
The Economic and Financial Crimes Commission (EFCC) is prosecuting the ex-minister on 12 counts, in which he was accused of tendering a forged medical report before Justice Daniel Osiagor of the Federal High Court in Lagos, where he is being prosecuted for alleged N4.9bn fraud.
At the resumed hearing of the matter on Monday, the defendant's counsel, Wale Balogun, informed the court that Fani-Kayode was not in court.
"We regret to announce to your lordship that the defendant is not in court due to health reasons, and secondly due to a running battle he has with both the DSS and the police."
"Since we left here on the last date, he has not been able to have peace of mind, and that has affected his health.
"On the 16th, he was at the hospital and on Saturday he was also readmitted at the National Hospital.
"Even now as we speak, he is also there, and based on this it has become imperative to seek your lordship's indulgence not only to vacate today but the other days, 21 and 22.
"We humbly apply that those days be vacated to enable him to resolve those issues."
99 total views, 1 views today