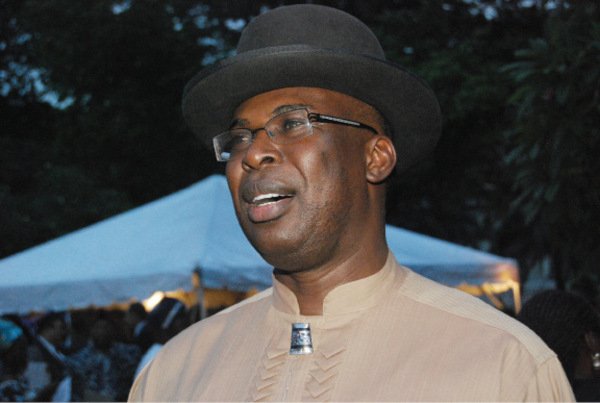 The November 11 gubernatorial poll will not just be an election, but also a liberation of 'Bayelsans' from the concentration camp such a great state has been reduced to.
This statement was made by the Bayelsa State governorship candidate of the All Progressives Congress (APC), Chief Timipre Sylva.
The former minister of state for Petroleum Resources and the state leader of the APC urged Bayelsa people to remain tall and strong, steadfast and hopeful as the party is edging closer to a bright new day.
He warned Governor Douye Diri, his rival in the Peoples Democratic Party (PDP), to leave the Chief of Staff (CoS) to the President, Femi Gbajabiamila, out of his frustration ahead of the November 11 governorship election.
Sylva, in a statement yesterday by his Special Assistant on Media and Public Affairs, Julius Bokoru, said his attention was drawn to a publication in one of the national dailies allegedly sponsored by Diri that he (Sylva) was behind attempts to blackmail Gbajabiamila in a bid to influence some federal board appointments and weaken the CoS.
He described the publication, which also alleged that he was trying to influence the Independent National Electoral Commission (INEC) postings in Bayelsa State to the APC's favour, as "the job of scavenging mercenaries."
He said it was curious that "the poorly-worded piece" had none of the national paper's team of journalists he described as among the best in the country, in it.
The statement said: "Sylva is also not the chairman of INEC. It is therefore not in his place to move INEC officials around the country. That aspect of the publication is also another lie paid for by the Bayelsa State Government.
"The ongoing blitzkrieg of propaganda against Sylva is a symptom of the current administration's cluelessness and edginess, cast in between a failed run and an integrity test at the polls. The state government has switched to survival mode by lying, scheming, intimidating and liquidating the state treasury in managing its sweeping rejections by the people.
"November 11 is not just an election, but also a liberation of 'Bayelsans' from the concentration camp such a great state has been reduced to. Sylva urges 'Bayelsans' to remain tall and strong, steadfast and hopeful as we are edging closer to a bright, new day."
24 total views, 1 views today